Dogs are the most popular pet America, with an estimated 44.5% of American households containing at least one canine. Unfortunately, according to the American Society for the Prevention of Cruelty to Animals (ASPCA) over three million dogs are admitted to pet shelters annually.
Of those the ASPCA estimates that two million dogs get adopted each year — with many more being lost dogs who are subsequently reunited with their owners.
But still, there are plenty of good boys and girls out there in need of a fur-ever home. In this spirit, BetKentucky.com wanted to take a quick breather from Kentucky sports betting discussions to see where the Bluegrass state rates amongst the country's best regions for pet adoption. To do so we used RescueMe.org's list of all the country's dog rescue groups and adoption agencies and then ranked all the states based on how many rescue organizations they had per square mile.
States with Most Dog Rescues per Square Mile
Here are some interesting stats you wouldn't find on Kentucky sportsbook apps.
Where Kentucky Rates in America
According to our thought experiment, Kentucky is rated out as the 21st best state for dog adoption. While it's down on the list, the state boasts plenty of dog lovers, with 46.5% of households in Kentucky owning at least one pup. Forbes Magazine also rated Louisville as one of 2023's best cities for pet owners based on factors like the cost of veterinarian services and pet-friendly spaces within the city.
In terms of adoption, last year, the Kentucky Humane Society (KHS), the state's largest shelter, found homes for over 6,000 dogs, cats, and horses. In fact, over 96% of all KHS entrants eventually find homes.
According to KHS's adorably named quarterly publication, "The Paw Street Journal," recent rescues include Magic, a shepherd mix who survived a bullet wound, and Nakey Jakey, who arrived to the shelter fur-less due to intense neglect.
Clearly, plenty of dogs need a loving home, so if you have the desire and means to adopt, consider getting in touch with the Kentucky Humane Society or one of the other 191 rescue groups located across the state.
Author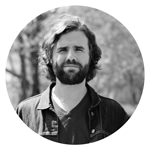 Jeff Parker is a writer for BetKentucky.com. A writer for film, television, and the internet, Jeff is a life long movie buff, with an actual Masters Degree in Popular Culture. He lives in Halifax, Nova Scotia, where he works full-time as a documentary filmmaker and producer.