Love it or hate it, for most Americans car ownership is a major part of adult life. While some love upgrading their vehicles every few years, many are intent on holding onto their rusted-out beaters for as long as the wheels keep turning. This has become especially true in the high-demand, low-supply car market that's developed post-pandemic.
Nevertheless, when shopping for a new vehicle, many gravitate toward a make and model they trust. When you find a car that's reliable, affordable and gets the job done for a decade or more, it's hard not to fall in love with that brand.
We at BetKentuck.com are excited about Kentucky sports betting launching, however, we found ourselves wondering what the most popular brand of car is in the state. To find out, we used CarLogos.org's list of the Top 50 most popular car brands in the United States and then ran each one through Google Trends to find the most popular car brand in every U.S. state — including Kentucky.
Favorite Car Brand By State
We based the results on the search engine traffic generated by the top car brands between July 25th, 2022 and July 25th, 2023. Check out the chart below to see Kentucky's favorite make of car. Certainly, something you will not find on Kentucky betting apps.
Honda (7 states): Alaska, Delaware, Louisiana, Maryland, Mississippi, North Carolina, South Carolina
Dodge (5 states): Arkansas, Idaho, Kansas, Missouri, New Mexico
Ford (4 states): Michigan, Montana, South Dakota, Wyoming
Audi (4 states): Colorado, Connecticut, Massachusetts, New York
Mercedes-Benz (3 states): Florida, Georgia, Virginia
Chevy (3 states): Kentucky, North Dakota, Oklahoma
Mazda (3 states): Minnesota, Pennsylvania, Washington
Volkswagen (3 states): New Hampshire, Oregon, Utah
Buick (3 states): Indiana, Iowa, Wisconsin
Hyundai (3 states): Alabama, Arizona, Illinois
1 state: California (Tesla), Hawaii (Toyota), Maine (Volvo), Nebraska (Lincoln), Nevada (BMW), New Jersey (Land Rover), Ohio (Kia), Rhode Island (Alfa Romeo), Tennessee (Nissan), Texas (Lamborghini), Vermont (Subaru), West Virginia (Jeep)
Chevrolet is King in Kentucky
Chevrolet is the car brand of choice for Kentucky. It's also the most popular brand in North Dakota and Oklahoma.
As the bestselling division under the General Motors umbrella, 1,518,048 Chevys were driven off car lots across America in 2022. Of those, over one-third were the hugely popular Silverado pick-up. Since it was introduced in 1998, over 14 million Silverados have sold around the world, with GM claiming it as America's most popular truck.
However, the Ford F-150 may have something to say about that. It sold about 100,000 more units last year, with the F-series being the best-selling vehicle in America — of any model — for the past 41 years.
Nevertheless, expect the truck wars to rage on, even as the electrified vehicle era begins. Chevy recently announced that the first-ever Silverado EV is expected to be available for purchase as early as this fall. The electrified pickup boasts an impressive per-charge range of over 400 miles, towing power up to 10,000 pounds, and a 200kWh battery. The latter is especially impressive since the average EV battery on the market has less than half that wattage.
The born-in-the-U.S.A. car manufacturer has come a long way since the Chevrolet brothers founded the company in 1911. But even over a century later Chevy remains an American classic — and Kentucky's most popular car brand.
Author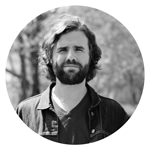 Jeff Parker is a writer for BetKentucky.com. A writer for film, television, and the internet, Jeff is a life long movie buff, with an actual Masters Degree in Popular Culture. He lives in Halifax, Nova Scotia, where he works full-time as a documentary filmmaker and producer.