On Wednesday, May 31st, the World Health Organization (WHO) will recognize World No Tobacco Day around the world.
Beginning in 1987, each year WHO runs an anti-smoking campaign centred around World No Tobacco Day to encourage people to kick the habit, and draw attention to the negative health effects of tobacco use in all its forms.
To honor World No Tobacco Day, BetKentucky.com is taking a break from our Kentucky sports betting coverage to examine where Kentucky's smoking rate ranks amongst the other American states.
State-By-State Breakdown of Adult Smokers
Our data comes from the CDC's 2021 Behavioral Risk Factor Surveillance System (CDC - 2021 BRFSS Survey Data and Documentation). Using this information we ranked the states based on to the percentage of adults who reported "smoking at least 100 cigarettes in their lifetime and currently smoke daily or some days."
Follow along with our Kentucky sportsbook promo page to get the best deals once they are live in the state.
Kentucky Gets An "F" Grade For Tobacco Control Measures
The results are disheartening to say the least. For every 100,000 people in Kentucky, there are nearly 20,000 smokers. The national smoking rate cited in the same 2021 CDC risk factor study is 11.5% — or 11,500 per 100,000 people.
It's no wonder the Bluegrass State has drawn the ire of the American Lung Association, which has given Kentucky an "F" grade for its tobacco control measures.
In particular, the Lung Association has called out the state's lack of smoke-free workplace laws. Kentucky is just 1 of 12 states without a state-wide indoor smoking ban, meaning you can still light up at the office or inside restaurants and bars (although some municipalities have adopted their own bans).
The American Lung Association has also taken issue with Kentucky's meager cigarette tax rate — just $1.01 per pack compared to the $1.91 national average.
The connection between higher taxes on tobacco products and smoking cessation is well established. A 2018 study by the National Institute of Health found that for every $0.25 hike in cigarette prices, the smoking rate is reduced by 0.6%.
The concern surrounding Kentucky's smoking rate is compounded by an annual healthcare cost for tobacco-related conditions of $1.92 billion dollars. Even more troubling, tobacco use accounts for 8,900 preventable deaths in Kentucky.
If World No Tobacco Day has you questioning your smoking habit, try contacting Kentucky's official Quitline by calling 1 (800) QUIT-NOW.
Your health isn't something to gamble on.
Author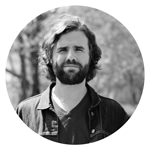 Jeff Parker is a writer for BetKentucky.com. A writer for film, television, and the internet, Jeff is a life long movie buff, with an actual Masters Degree in Popular Culture. He lives in Halifax, Nova Scotia, where he works full-time as a documentary filmmaker and producer.