Seeing your home state on television can be a source of pride, or embarrassment. It all depends on the depiction. While traditional broadcast TV is at its core a local medium, a way to tune into area news or sports, most Kentuckians would agree when it comes to nationally syndicated TV series, you want to be seen in a favorable light — or at the very least, you want the shows to be good.
That's why, as part of our ongoing coverage of Kentucky arts, culture, and entertainment, BetKentucky.com is taking a break from Kentucky sports betting to showcase the best TV shows set in the state.
To determine the "best" we began by considering all of the series listed on Wikipedia's "Television Shows set in Kentucky." From that list, we ranked the titles based on a combination of IMDb rating, Rotten Tomatoes Audience score, Rotten Tomatoes Critic score, and award recognition.
Best TV Shows Set in Kentucky
Below you'll find the top ten shows set in Kentucky. While some of the series feature only an episode or plot line that is based in Kentucky, we've highlighted the ones with the strongest connection to the Bluegrass State.
The Queen of Kentucky
There you have it, the best TV show set in Kentucky is "The Queen's Gambit."
When it was released in 2020, the period drama about a chess prodigy played by Anya Taylor-Joy quickly became Netflix's most-watched scripted mini-series of all time. Celebrated for its unique direction, gorgeous production design, and heart-pounding (but nevertheless realistic) chess matches, "The Queen's Gambit" would go on to win eleven Primetime Emmys — including the first ever "Outstanding Limited or Anthology Series" win for a streamer.
Based on a 1984 novel of the same name, "The Queen's Gambit" takes place primarily in Kentucky throughout the 1950s and 60s. That said, most of the actual filming was done in Berlin and Toronto.
The Wild West Lives On
Next up, "Justified" is the second-best Kentucky-set TV show. The gritty modern-day western is based on the work of pulp novelist Elmore Leonard, who created the Raylan Givens character Timothy Olyphant portrays in the series. Olyphant's Raylan is a jaded U.S. Marshall, who enacts his own style of justice throughout the state of Kentucky.
After premiering in 2010, "Justified" racked up 8 Emmy nominations, and 2 wins, during its six-season run on FX. Although the series ended in 2016, a limited series re-boot titled "Justified: City Primeval" began airing last month. The re-boot, however, is set in Detroit.
At number three, "Hatfields & McCoys" was a limited series dramatization of America's most notorious family feud that aired on History in 2012. Starring Kevin Costner and Bill Paxton as the patriarchs of the feuding families, the three-part event tells the story of the inter-generational rivalry that regularly spilled over into violence across the Kentucky-West Virginia border line throughout the late-19th century.
The series was a huge hit for History, averaging just shy of 14 million viewers a night during its three-part run, and becoming the cable network's best-rated series at the time. Meanwhile, Costner would win both a Primetime Emmy and a Golden Globe for his role as "Devil Anse" Hatfield.
Incredibly, despite being set in the Appalachians, "Hatfields & McCoys" was filmed entirely in Romania.
The Rest of Kentucky's Best
Number six is the next show on our list to prominently feature Kentucky. "Cheerleader Nation" was a 2006 reality series following the cheer squad of Paul Laurence Dunbar High School in Lexington. 14 years prior to Netflix's hit docuseries "Cheer," the Kentucky-set Lifetime series followed a team of teenage cheerleaders seeking to win their third national championship. "Cheerleader Nation" only aired for one season.
Another short-lived Kentucky set series, "Outsiders," charts at number seven. The series follows a "clan" of Appalachian mountain people battling the impositions of modern society — namely, a mining company seeking to remove them from their isolated mountain community. "Outsiders" ran for two seasons on WGN.
Finally, despite his importance to the state, "Daniel Boone" (the TV show), just narrowly cracks our list of the best TV shows set in Kentucky. Running from 1964 to 1970, the series fictionalizes the adventurers of American pioneer Daniel Boone — often credited as the founder of Kentucky. During the early days of TV broadcasting, NBC would air an impressive 165 episodes of the series.
Author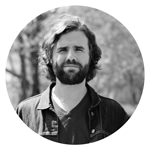 Jeff Parker is a writer for BetKentucky.com. A writer for film, television, and the internet, Jeff is a life long movie buff, with an actual Masters Degree in Popular Culture. He lives in Halifax, Nova Scotia, where he works full-time as a documentary filmmaker and producer.