July 8th is National Video Game Day.
In celebration, BetKentucky.com broke away from the many Kentucky sports betting updates to rank the video games most popular amongst Kentucky gamers. To do so, we analyzed Statista's data on the Top 10 best-selling video game franchises in 2022, and the most searched-for video games according to Google Trends between June 27th, 2022 and June 27th, 2023.
Kentucky's Favorite Video Games
According to our results, these are Kentuckian's five favorite video games.
The Top 2 Favorites Are...
Topping the list is Minecraft, the ultra-popular building game where players construct and explore a virtual world consisting of pixelated cubes that can be stacked and arranged to create new structures. Deceptively simple, Minecraft has inspired a groundswell of creativity amongst its players, who have created breathtaking virtual environments — and recreated real-life structures as well.
Notable Kentucky Landmarks that have been built in Minecraft include the Churchill Downs racetrack, Kroger Field — home of the University of Kentucky Wildcats — and of course several several Kentucky Fried Chicken franchises.
The second most popular video game in Kentucky is Pokémon. Since launching on the Nintendo Gameboy in 1996, the RPG — centred on collecting and training "pocket monsters" used to fight against other Pokémon trainers — has exploded into a multimedia mega-franchise that includes TV series and movies, as well as merchandise, and an elaborate trading card game.
In fact, Pokémon trading cards have become so valuable, they've even become a target for petty criminals. Last month a Middleton, Kentucky man shoplifted over $1,500 worth of Pokémon cards. He was arrested five hours lated when he returned to the store and tried to sell the stolen cards back.
The Rest of The Best
Tied for third are two video game franchises that couldn't be more different.
The LEGO video games are family-friendly adaptations of popular franchises like Star Wars or Harry Potter. Graphically, these games adopt the signature "brick" style of LEGO toys, and are popular amongst young gamers.
Meanwhile, Grand Theft Auto, is one of the most notoriously violent series of games ever created. The open-world, "sandbox" nature of the game allows players to follow the storyline at their own pace — or ignore it completely and enact widespread chaos and destruction within a fictionalized American city,
Finally, at number five is everybody's favorite Italian plumber — it's-ah-Mario! Most recently seen dominating the international box office to the tune of $1.3 billion dollars, Super Mario Bros. remains one of the most iconic video game releases of all time.
The success of these five titles is certainly something Gun Interactive, a video game company out of Lexington, KY would like to replicate. Founded in 2010, Gun is the publisher behind the 2017 release of Friday the 13th: The Game. Sticking with the horror genre, they will be releasing a new game based on The Texas Chainsaw Massacre this August.
Along with National Video Game Day, Kentucky bettors are also celebrating the upcoming launch of sports gambling across the state — and yes, that will include wagering on eSports. We will have all the best Kentucky sportsbook promo codes for you when they are live.
Author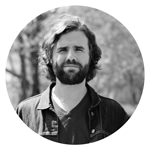 Jeff Parker is a writer for BetKentucky.com. A writer for film, television, and the internet, Jeff is a life long movie buff, with an actual Masters Degree in Popular Culture. He lives in Halifax, Nova Scotia, where he works full-time as a documentary filmmaker and producer.