Arguably the world's largest gathering of nerds, the San Diego Comic Convention ran this past weekend from July 19th to 23rd. The aftermath of the event has us here at BetKentucky.com contemplating modern nerd-dom, and asking how nerdy the Bluegrass State is compared to the rest of the country. We briefly step away from Kentucky sports betting updates to find the answer.
To find out we created a "Nerd Index" to rank all the American states from most to least nerdy based on two distinct categories.
Category number one is the "Nerdy Search Volume Average," in which we utilized Google Trends to determine the search engine volume of the following nerdy Google searches: "Live Action Roleplaying," "Comic book stores near me," and "Tabletop Games."
Category number two is called the "Cool Things Score." This was determined by the number of bookstores per capita and annual comic book and anime conventions in each state.
Nerdiest and Least Nerdiest States in America
Where does Kentucky rank amongst the nerdiest states in America? Below you'll see some statistics you won't catch on Kentucky sportsbook apps.
Kentucky is Just Nerdy Enough
As you can see, the "Nerd Index" claims snowy Alaska as the nerdiest state, while sunny Hawaii is the least nerdy, and thus arguably the "coolest" American state.
Kentucky finds itself a little on the nerdy side — ranked as the 18th nerdiest state in America.
And for Kentuckians who couldn't make the trek to San Diego, there is still time plenty of time to get tickets for Louisvillecon on Saturday, December 9th at the Triple Crowne Pavilion in Louisville. The annual celebration of all things pop culture will feature a table top game room, cosplay competition and appearances from three of original Power Rangers (Blue, Yellow, and Green).
While it sounds like a modest gathering, it's worth noting that Comic Con went off this year with considerably less hoopla than the annual event tends to generate.
In Hall H, instead of a panel promoting the latest Marvel cinematic release, the San Diego Convention Center's largest space was devoted to previewing the new Spider-Man video game and hosting the cast and crew of "Kalki 2898-AD," an upcoming Indian sci-fi epic that is the most expensive film production in the country's history. Meanwhile, the biggest celebrity names in attendance were Jamie Lee Curtis and Patton Oswalt.
While the subdued affair was in part due to the on-going WGA and SAG-AFTRA strikes, it is also part of a trend that has seen Hollywood in recent year reduce its promotional efforts at the world's largest comic book convention. Reports from the event seem to indicate that most attendees were fine with the smaller Hollywood presence, feeling that it was a return to the comic con's roots.
Author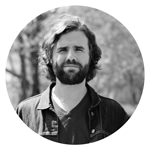 Jeff Parker is a writer for BetKentucky.com. A writer for film, television, and the internet, Jeff is a life long movie buff, with an actual Masters Degree in Popular Culture. He lives in Halifax, Nova Scotia, where he works full-time as a documentary filmmaker and producer.