July is National Ice Cream Month across the United States!
The occasion was made official by former President Ronald Regan via a presidential proclamation in 1984 recognizing the $3.5 billion contributed to the U.S. economy thanks to ice cream sales. Well, the numbers have exploded since then. Last year, according to the International Dairy Foods Association, everyone's favorite frozen dessert was responsible for $11.4 billion in economic impact — and over 27,000 jobs on top of that.
As our way of celebrating National Ice Cream Month, BetKentucky decided to take an ice cream break from Kentucky sportsbooks and rank the state's five favorite flavors.
Kentucky's Favorite Ice Cream Flavors
We began our thought experiment with YouGov's list of the 11 most popular ice cream flavors from 2018. Then using Google Trends, we found out how much search engine traffic each ice cream flavor generated within Kentucky from July 6th, 2022 to July 6th, 2023.
By our numbers, these are the five most popular ice cream flavors in Kentucky:
Vanilla is Not Boring in Kentucky
It's plain ol' Vanilla that Kentucky loves the most. Cookies and Creme and Strawberry rate out as the second and third choice, respectively. And as it turns out, Kentuckians feel about the same about Chocolate ice cream as they do about Mint Chocolate Chip — both are tied for fourth place.
But for ice cream lovers looking to shake things up, there are plenty of great options scattered across the Bluegrass state.
Louisville loves The Comfy Cow. Stop by one of their five locations and get a scoop of the 2015 World Dairy Expo Grand Championship-winning Brown Butter Peanut Brittle. Or you could check out Louisville Cream and their "premium small batch" creations — including Key Lime Pie and Bourbon Smoked Pecan.
For a more traditional cone, try Dairy Kastle located nearby the University of Louisville. Only open seasonally between March and October, they've been slinging soft serve for over forty years.
In Lexington, you'll find Crank and Boom Craft Ice Cream — a growing brand with a unique origin story. Crank and Boom is the brainchild of Tao Green, a first-generation American with Thai ancestry. Green began making coconut ice cream — a favorite Thai dessert — in the kitchen of her restaurant. The treat was so good she eventually branched out, and alongside her husband, launched Crank and Boom.
Beginning by selling from a cart in 2013, the business now boasts two separate locations. In 2021, Crank and Boom was named Lexington's Small Business of the Year.
Vanilla may be the favorite flavor of Kentucky, but rest assured there's nothing "vanilla" about the state's burgeoning ice cream industry.
Author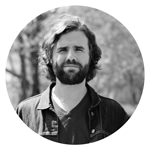 Jeff Parker is a writer for BetKentucky.com. A writer for film, television, and the internet, Jeff is a life long movie buff, with an actual Masters Degree in Popular Culture. He lives in Halifax, Nova Scotia, where he works full-time as a documentary filmmaker and producer.