Whether you're coming from out-of-state or a Kentucky resident looking for a new adventure, the Bluegrass State offers tons of incredible attractions. Here at BetKentucky, we wanted to see what the most popular Kentucky landmarks and destinations might be in 2023.
To start, we looked at TripAdvisor.com's Top 25 Best Things To Do in Kentucky list and used these attractions to form an initial long list of sites. Then we used AhRefs.com to find the Google search volume of each attraction over the past 12 months. From there, we developed the list below of the ten most popular attractions in Kentucky.
Note: This list does not include any of the immensely popular bourbon operations, but you can check out our rankings of Kentucky's most popular distilleries here.
2023's Most Popular Attractions In Kentucky
Plenty of Fun To Be Had in Kentucky
The Ark Encounter in Williamstown is by far Kentucky's most popular attraction — by search engine volume, at least. Featuring a 510 feet long, 85 feet wide replica of Noah's Ark that stands 10 stories tall, Ark Encounter is a one-part amusement park, and one-part Christian Creationist museum that offers (scientifically questionable) explanations as to how Noah and his family could have housed every living creature on earth aboard the Ark for forty days and forty nights.
While it may seem odd for the Ark to be located on dry land — hundreds of miles from the ocean — Williamstown was chosen in part due to the centrality of the location within America. Since opening in 2016, it has indeed become a pilgrimage of sorts for Christians across the country, welcoming over 1 million visitors each year.
Next up, Churchill Downs — home of the Kentucky Derby & popular location for Kentucky sports betting — ranks outs as the second most popular attraction in Kentucky. Outside of the derby which is held each year on the first Saturday in May, the site also boasts the Kentucky Derby Museum, which welcomes over 240,000 visitors each year. The museum offers two floors worth of exhibits celebrating the history of the most exciting two minutes of sports. There is also a 30-minute guided walking tour of the racing grounds.
The awe-inspiring Mammoth Cave is third on our list. The ginormous limestone cavity is nestled underneath Mammoth Cave National Park. Considered to be the largest known cave system in the world, of which 400 miles of its untold vastness has been explored, and each year 390,000 adventurers brave its depths.
Two more horse racing facilities find themselves at number four and number six on our list — Keeneland and Horsepark, respectively. Both spots feature a race track, as well as other amenities and attractions related to Kentucky's well-established horse racing culture.
Sandwiched in between the two equine attractions at number five is the Louisville Slugger Museum, dedicated to the nearly 100-year-old history of America's favorite baseball bat. The Museum also features a tour of the adjacent factory where the bats are made.
At number seven, Louisville Mega Cavern is another massive underground limestone chamber — but this one's a former mine that's been converted into an amusement park featuring zip lines. Likewise, at number nine, the Lost River Cave in Bowling Green offers a boat tour along a seven-mile stretch of underwater river.
Two more museums celebrating Americana help round out our list of Kentucky's most popular attractions. First at number eight is the National Corvette Museum, located in Bowling Green at the sports car's manufacturing plant. Finally, the last spot on our is devoted to boxing legend Muhammad Ali, with the museum bearing his name located in Ali's hometown of Louisville.
Author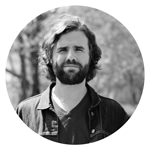 Jeff Parker is a writer for BetKentucky.com. A writer for film, television, and the internet, Jeff is a life long movie buff, with an actual Masters Degree in Popular Culture. He lives in Halifax, Nova Scotia, where he works full-time as a documentary filmmaker and producer.